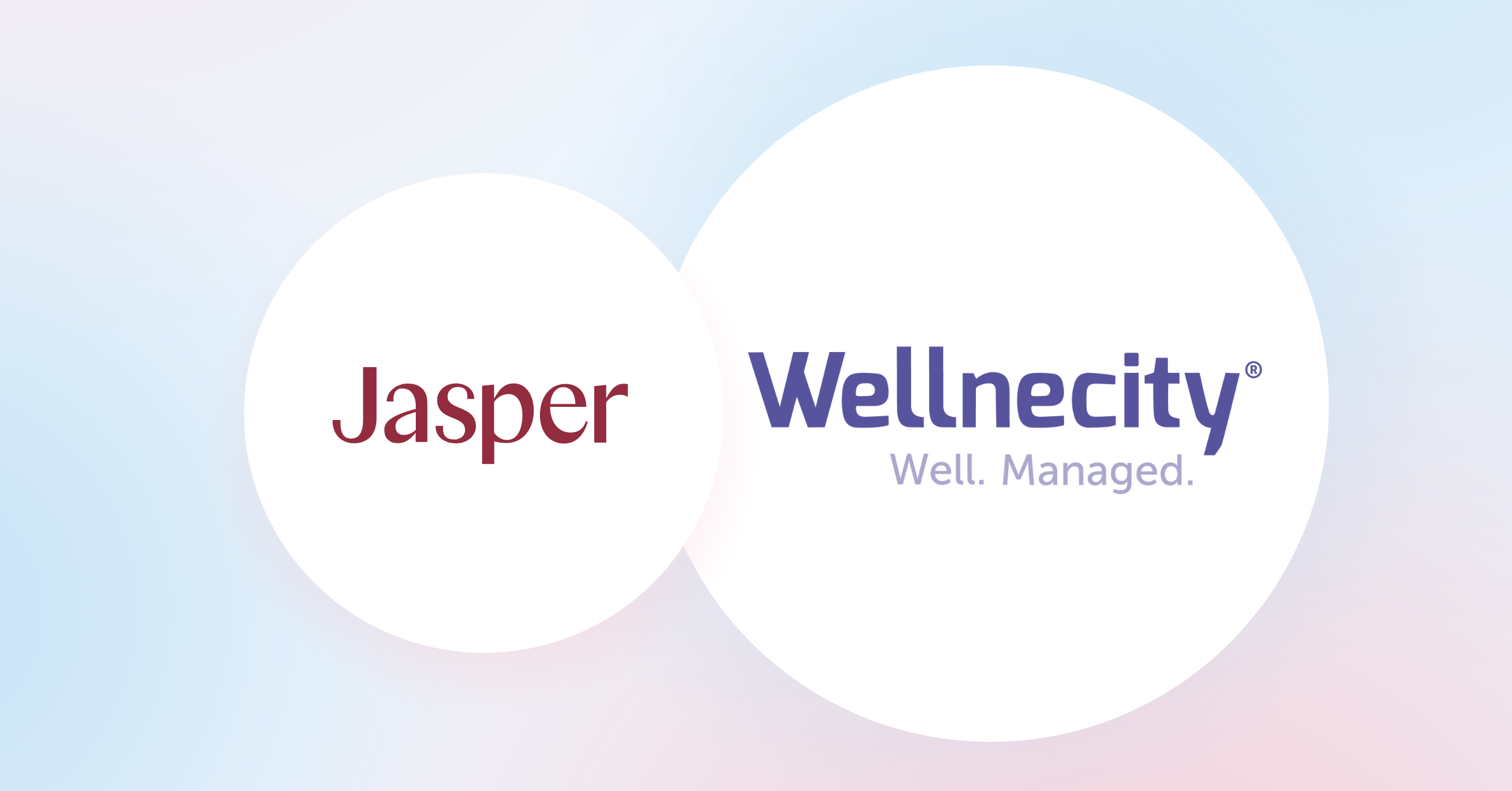 BOISE, Idaho, June 29, 2023 – Jasper Health, a leading hybrid solution of digital cancer care support, is thrilled to announce the availability of its platform for Wellnecity self-insured employer clients. The platform aims to revolutionize the way cancer patients and their caregivers receive support by offering one-on-one human-led psychosocial coaching, personalized guidance, and innovative digital planning tools. Jasper Health understands the immense physical, emotional, and logistical challenges that individuals facing cancer and their loved ones encounter throughout their journey. By combining the power of technology with compassionate human support, Jasper Health empowers patients and caregivers to navigate their oncology experience with confidence and resilience. At Wellnecity, they are committed to helping self-insured employers gain control of their costs and eliminate the frustration associated with managing health plans, while improving clinical outcomes for employees.
The launch of the Jasper Health platform within the Wellnecity network marks a significant milestone in the company's mission to enhance the quality of life for those affected by cancer. Wellnecity's extensive network of self-insured employer clients will now have access to Jasper Health's ComPass offering, delivering its comprehensive solution, to employers of all sizes enabling them to provide unparalleled support to their employees and their families during challenging times. Jasper ComPass delivers Jasper Health's enterprise offering to employers that may have a smaller population of covered lives, as well as gig economy employees who may not have access to a cancer care benefit otherwise.
Key features of the Jasper Health ComPass offering for Wellnecity includes:
● Human-led Psychosocial Coaching: Dedicated and experienced Care Coaches are available 24/7 to provide personalized support, addressing the emotional andpsychological aspects of the cancer journey from nutrition and meal planning, transportation, emotional wellness, financial resources, and more.
● Personalized Guidance: The platform offers tailored recommendations and resources
based on the member's specific needs, ensuring that individuals receive relevant and
timely support.
● Digital Planning Tools: Jasper Health's digital tools assist patients and caregivers in managing appointments, medication tracking and treatment plans, promoting organization and reducing stress.
"Jasper Health is excited to partner with Wellnecity to bring our digital patient-centered oncology platform via Jasper ComPass to their self-insured employer clients" said Adam Pellegrini, Co-Founder and CEO at Jasper Health. "By offering a holistic approach, we aim to alleviate the burdens faced by employees and support their entire journey from diagnosis to return to work, and beyond."
John Quinn, Co-Founder and CEO at Wellnecity says, "Our health plan management platform identified cancer treatment as a significant opportunity for improvement. We are pleased to convert this insight to action by collaborating with Jasper to offer their unique solution to our network of clients."
Jasper Health's collaboration with Wellnecity reflects a shared commitment to providing exceptional care and support to employees through specialized employer benefits. By integrating Jasper Health's digital platform into their marketplace, Wellnecity employer clients can foster a culture of compassion and understanding, resulting in increased employee well- being and productivity.
For more information about Jasper Health and its digital oncology platform, visit www.hellojasper.com. For more information about Wellnecity and its business intelligence for employer healthcare, visit wellnecity.com.
About Jasper Health
Jasper Health is a leading digital healthcare company dedicated to transforming the cancer care experience for patients and their caregivers. By combining advanced technology with human-led support, Jasper Health provides personalized guidance, psychosocial coaching, and digital planning tools to empower individuals throughout their oncology journey. With a patient-centric approach, Jasper Health aims to enhance the overall quality of life for those affected by cancer.
About Wellnecity
Wellnecity® is on a mission to empower self-insured employers and benefits advisors to drive health plan performance to a higher level. Our health plan operating platform leverages technology to find, prioritize, and execute hundreds of improvement opportunities, delivering a simple way to achieve better outcomes more cost-effectively. For more information, visit wellnecity.com to schedule a demo.