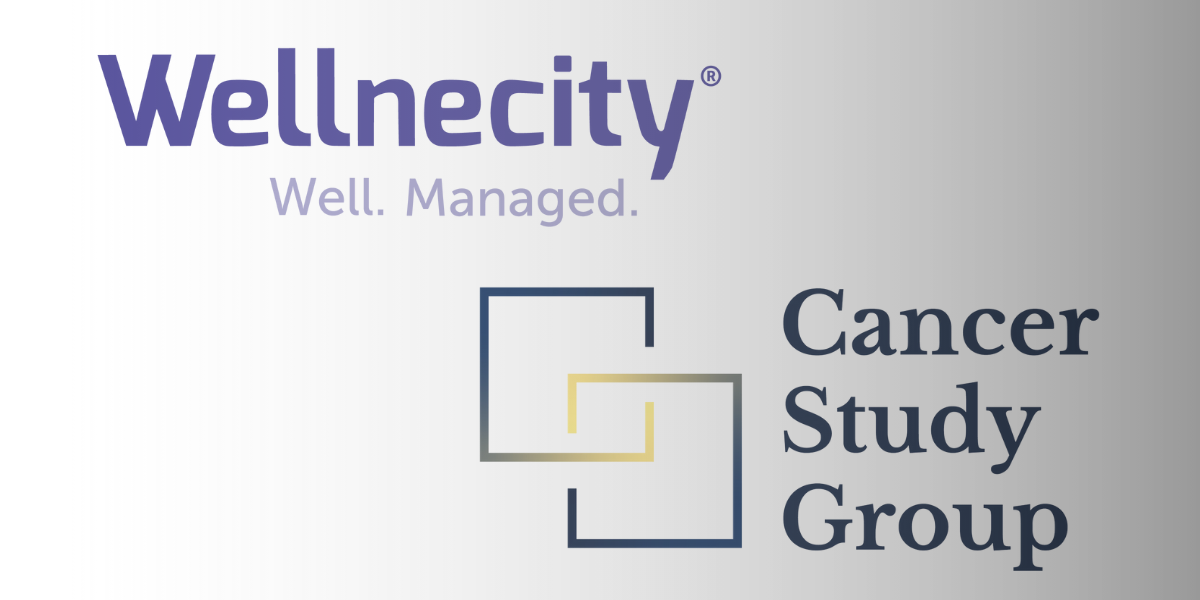 Wellnecity, the US leader in proactive health plan management, announces an innovative collaboration and partnership with Washington DC-based Cancer Study Group (CSG). Together, Wellnecity and CancerNavigator – a CSG service designed to support cancer patients in the early days of diagnosis – will enable better cancer care with the timely deployment of this novel service.
Wellnecity is committed to improving healthcare quality, affordability, and clinical outcomes for both employers and their employees. They understand that without guidance, individuals and families are often left to make choices that can have a lasting, and sometimes negative, impact on their health. Wellnecity also understands that members are often unaware of the relevant benefits in their time of need. Bill Frack, Co-founder, and Chief Product Officer at Wellnecity says, "We are motivated to improve employer healthcare by enabling members to utilize their benefits to enhance their course of care. Using data to enable timely awareness plays a pivotal role in significantly increasing utilization, which leads to better outcomes." Wellnecity proactively initiated the collaboration in response to the growing number of cancer diagnoses within their client community and evident gap in care.
The CSG partnership expands the availability and awareness of CancerNavigator – a concierge education and navigation service for new cancer patients. Run by Oncology Certified Nurses, the service is designed to quickly find newly diagnosed cancer patients and help them reach providers offering the most effective treatment options for their specific cancer diagnosis.
Spencer Bradley, Co-founder of CancerNavigator says, "A patient diagnosed with cancer immediately faces one of the most important decisions of their lives. They pick which doctor, and which hospital they want for their treatment. Our team exists to support patients in this moment, helping them reach great experts for their care."
Wellnecity's robust data infrastructure and ability to swiftly process and analyze vast amounts of client data serve as the primary enabler, for both employers and solution partners, to drive increased employee benefit utilization.
The collaboration with Cancer Study Group reflects a shared commitment to providing support to employees through specialized employer benefits. By offering this service, Wellnecity's employer clients can nurture a culture of assistance and understanding, aiding employees and their families when they need it most.
About Wellnecity
Wellnecity® is an innovator reshaping healthcare in the US. We are on a mission to empower self-insured employers and benefits advisors to drive health plan performance to a higher level. Our health plan operating platform leverages technology to find, prioritize, and execute hundreds of improvement opportunities, delivering a simple way to achieve better outcomes more cost-effectively. For more information, visit Wellnecity.com.
About CancerNavigator
CancerNavigator is a premium education and navigation service for newly diagnosed cancer patients. The service is designed to support every patient in the early days of their diagnosis and help them reach the very best experts for their specific type and stage of cancer. The service provides a dedicated Oncology Certified Nurse to hold the patient's hand (and their family's) through their journey; providing education and guidance along with concierge support to help every patient get their best shot against the disease. For more information, visit cancerstudygroup.com.